Peng Chau, the Chair Visit
On Peng Chau, a small island of Hong Kong, one is struck by the fact there are no motorized vehicles -- no cars, buses, trucks and so on; they're prohibited on the island. On this one visit I was also struck by the number of waiting chairs ... just everywhere.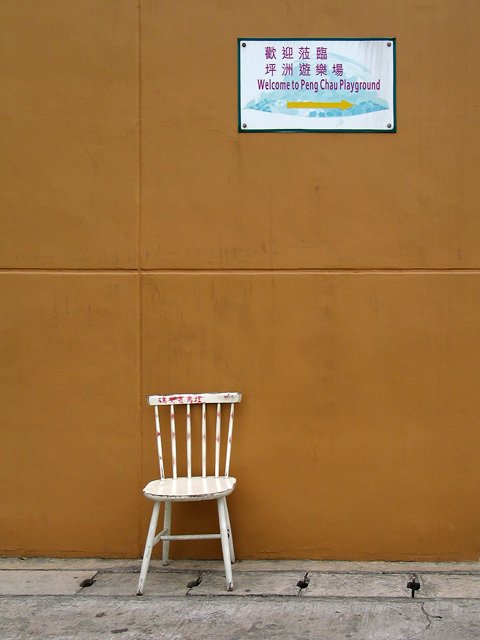 The sign says "Welcome to Peng Chau Playground" --
and the whole island is a playground of chairs.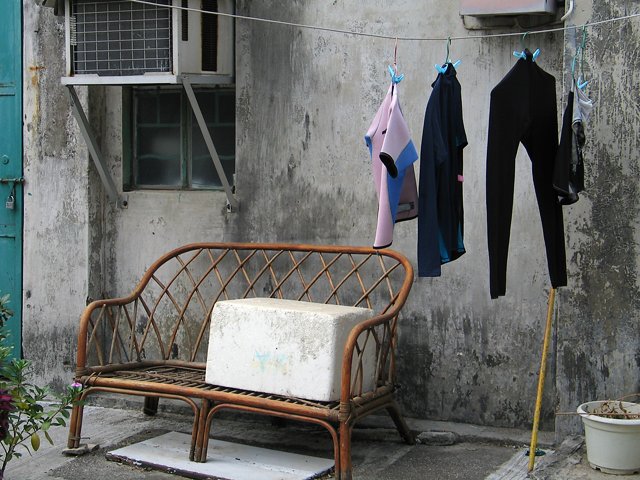 Yo, you, the black trousers, don't just hang about, come sit by me. Let's roll.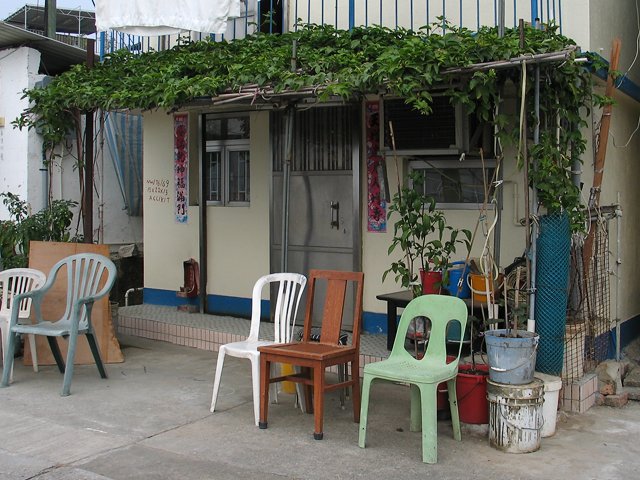 Visitors be free to sit on us.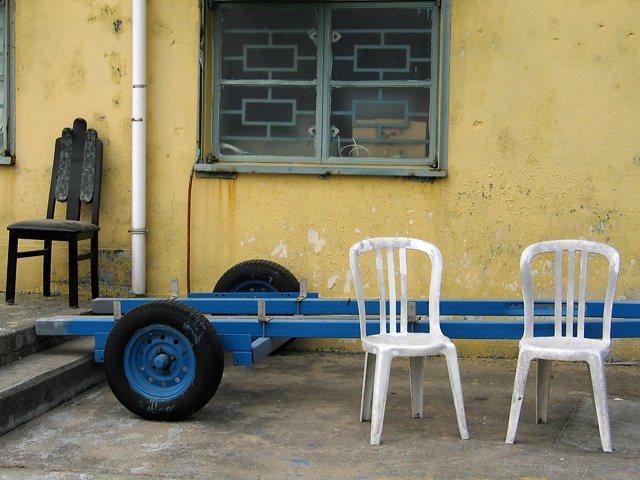 Only two steps up and she thinks she is high and mighty.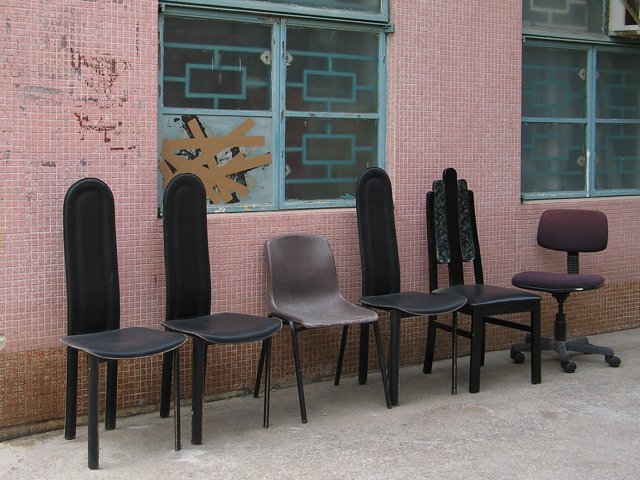 You guys, what say you, we go for a stroll? Stroll? Have you looked at our feet?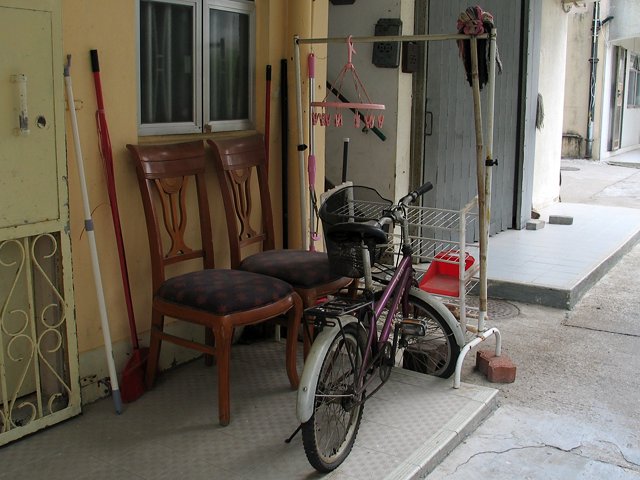 I feel so hemmed in, can't even go for a ride. Somebody's locked my bike.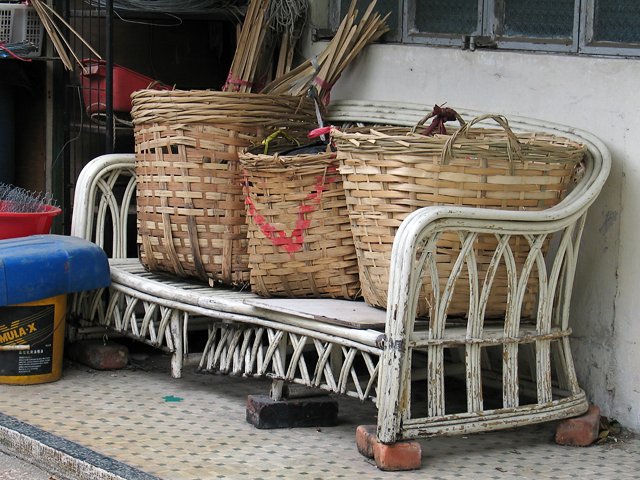 The cleaning ladies like their rubbish baskets off the ground.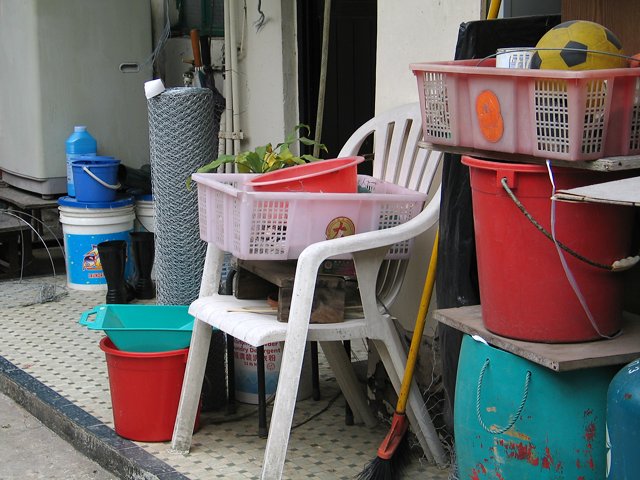 I've got everything I need except the kitchen sink.
Can't remember where I put it.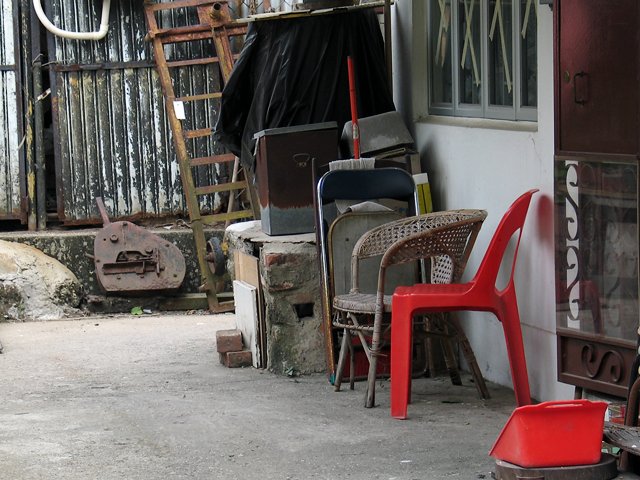 I like things matching.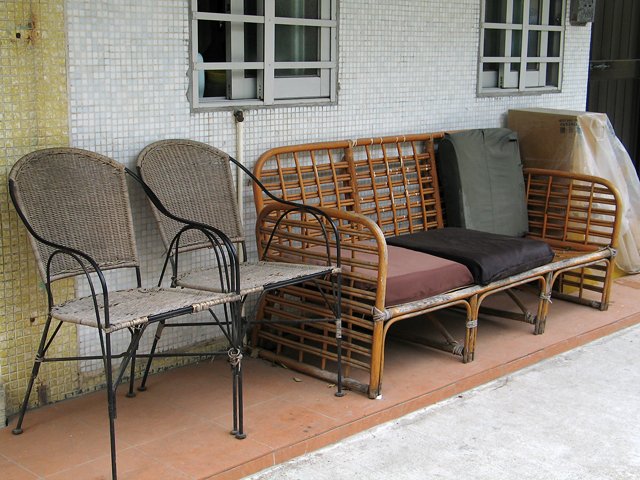 You must be a newcomer, you don't need cushions out here.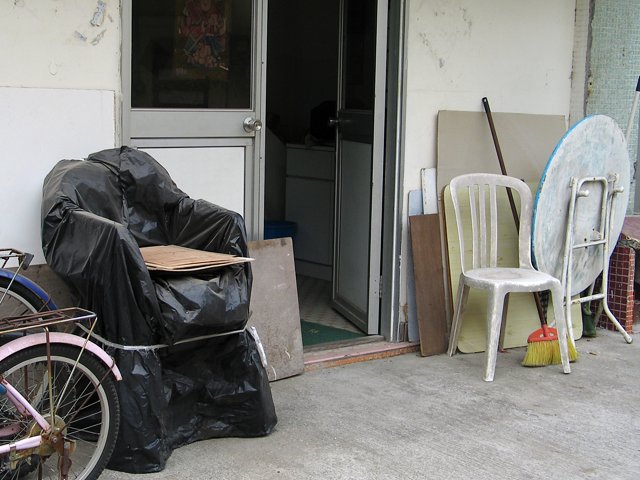 Why I am all wrapped up? Well, I don't believe in exposing myself.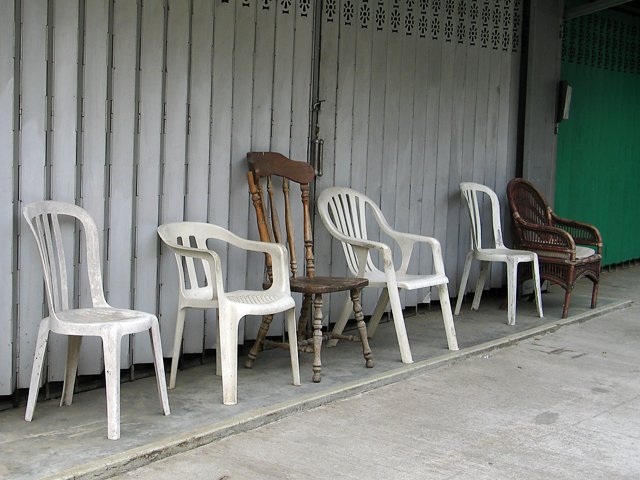 I sometimes feel like a king amongst you.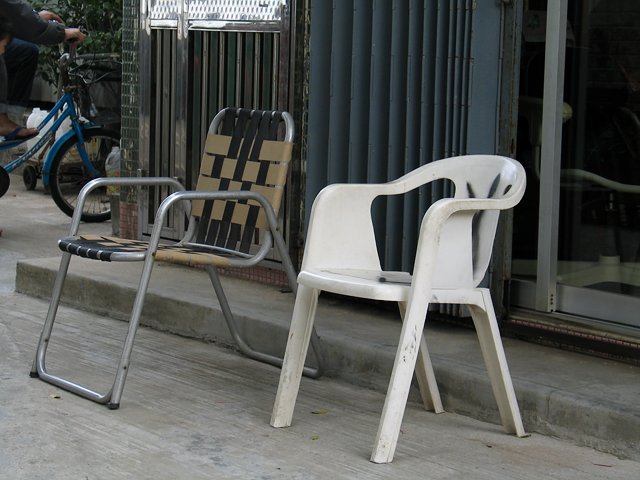 Grandpa, they say you are hollow inside.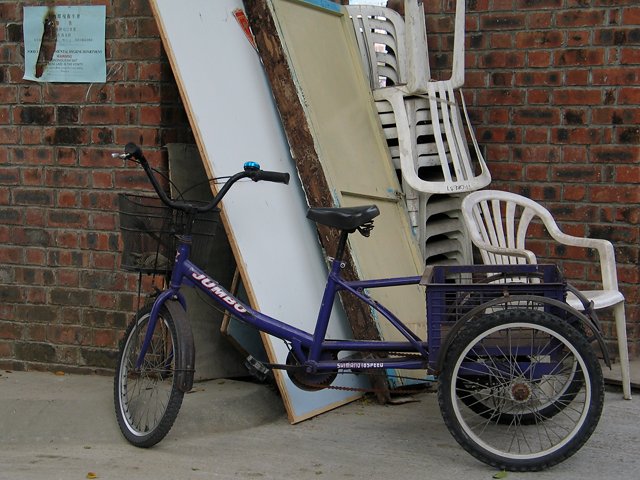 We will be holding a board meeting soon.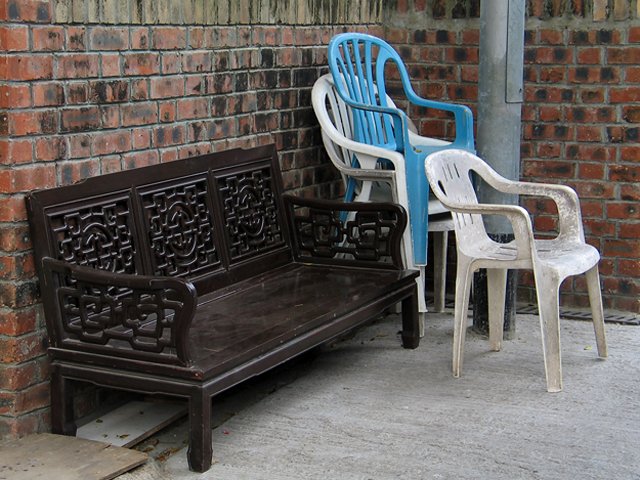 Blue Chair: We had to make way for her imperial majesty from Beijing.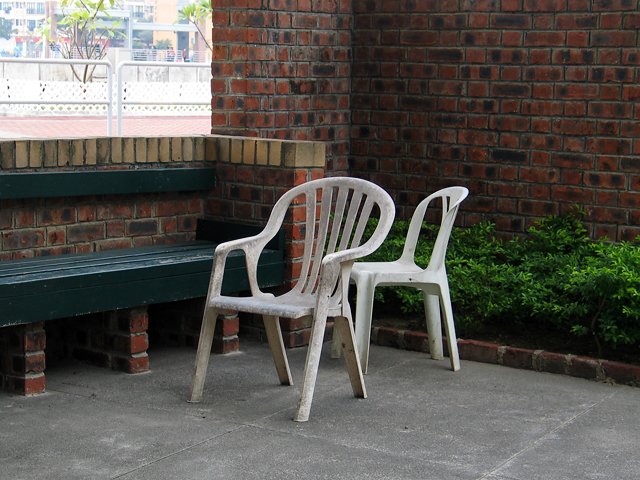 Can you see anything on the other side of the window?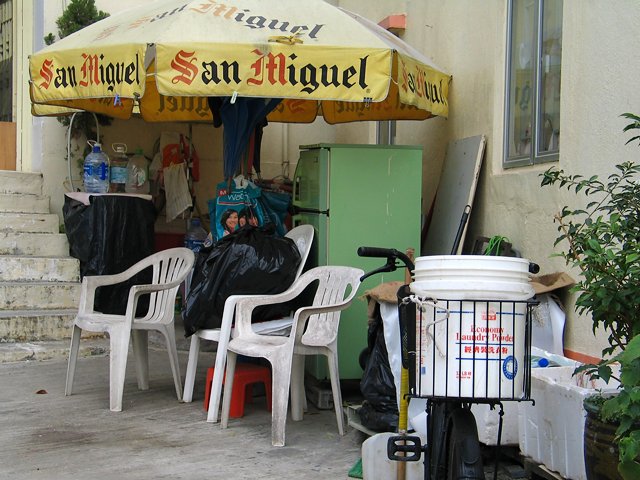 I prefer a San Mig in my hand to one on the umbrella.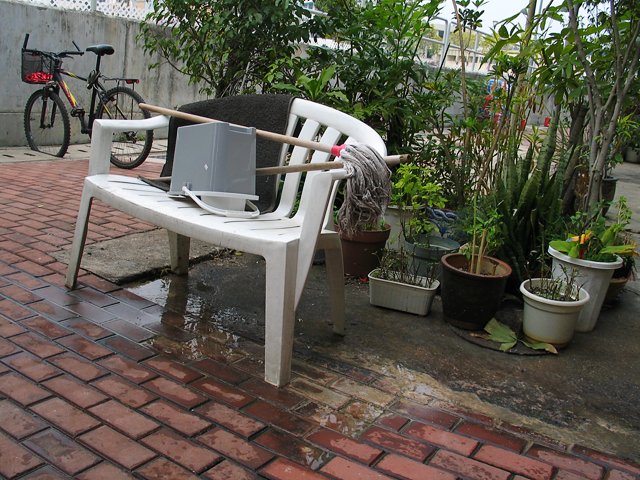 Careful there. Slippery floor, just mopped up.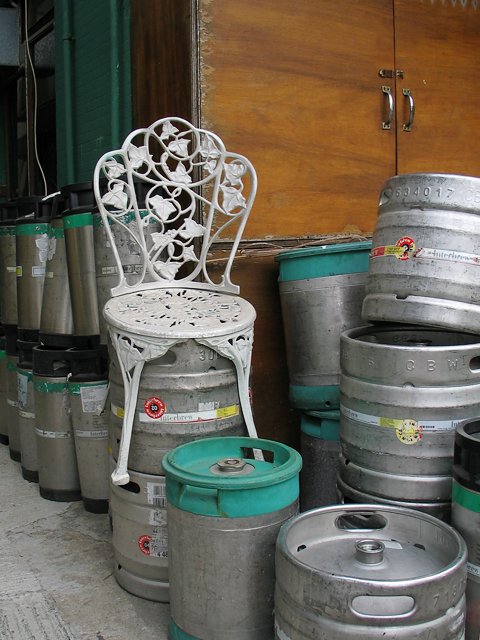 Beer, beer everywhere and not a drop to drink.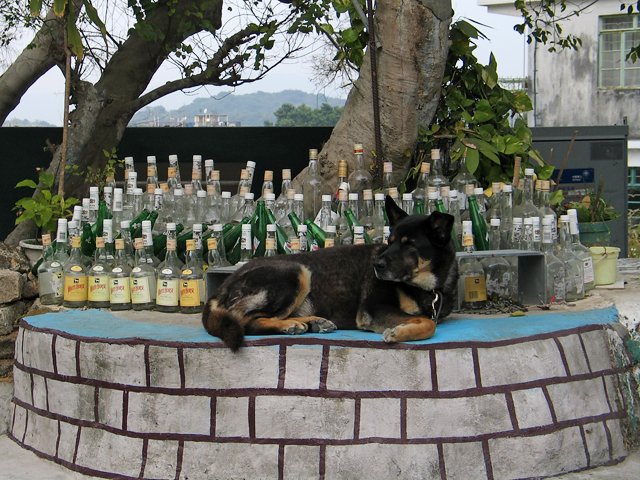 An island of chairs and none when one wants one.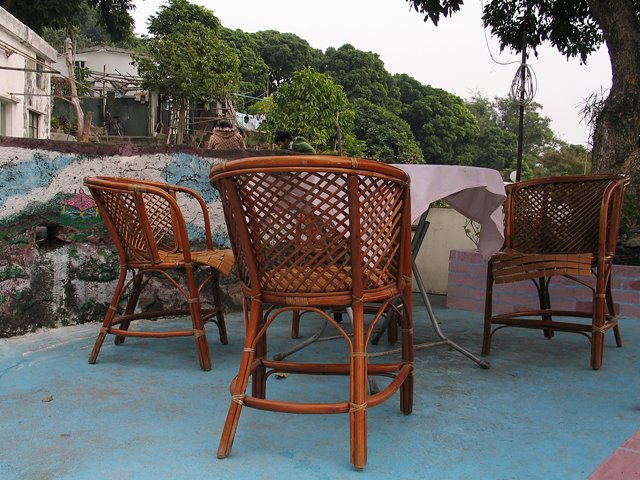 All set.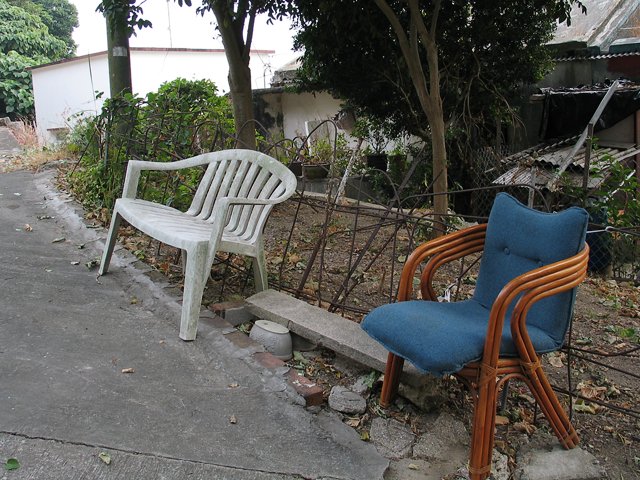 Hey, Mr. Cane, how does it feel to be cushioned?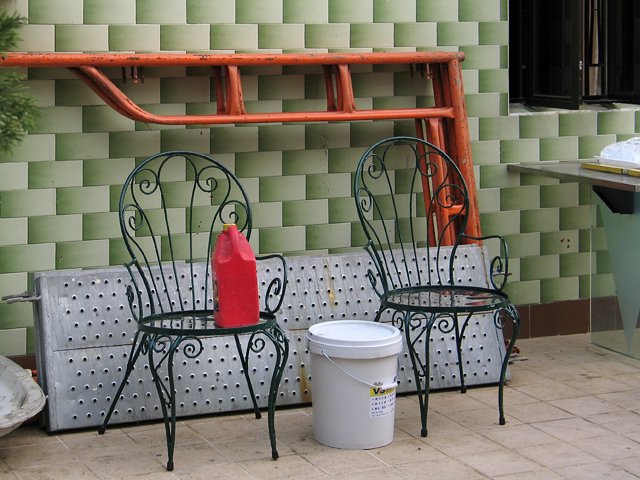 Waiting for a bus. Been waiting long?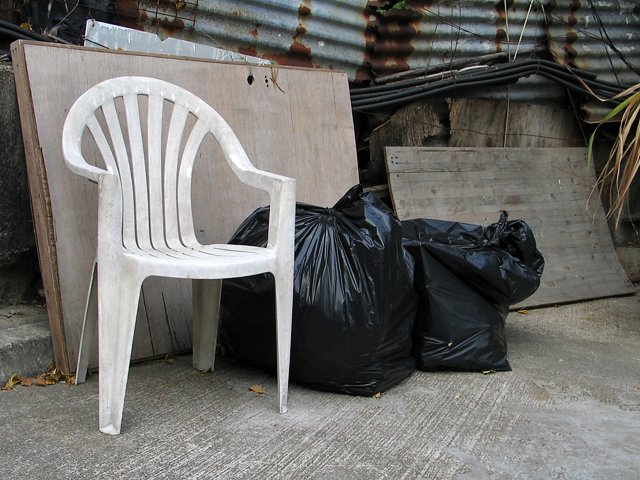 I am waiting for the garbage bicycle, comes round only once a week.
Five more days to go.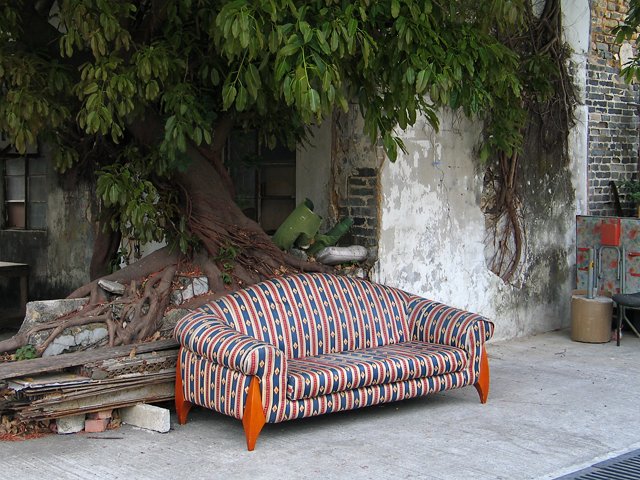 Elegance under a spreading banyan.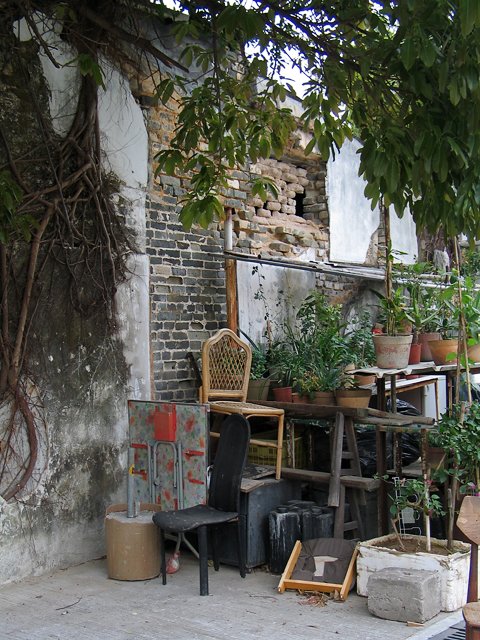 A glamorous model.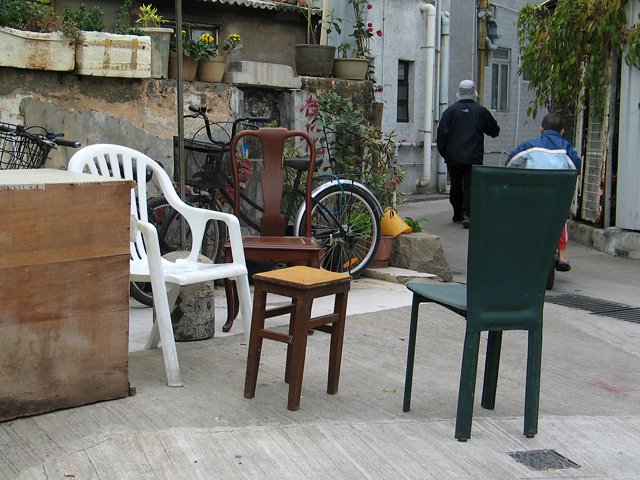 I thought you were bringing the chess set.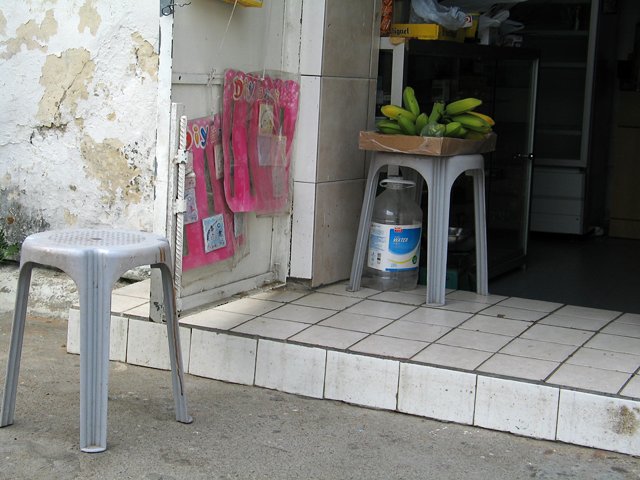 He gets to keep the bananas.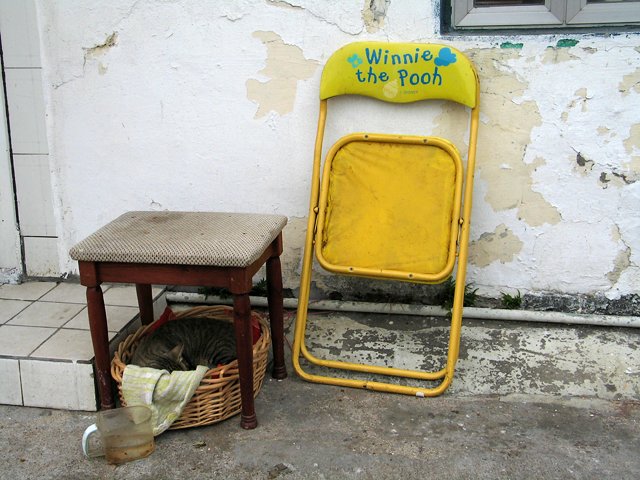 Pooh never hid under a stool.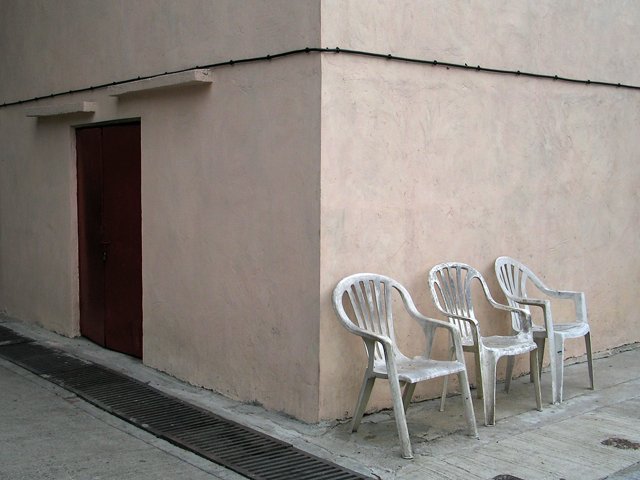 We three kings from Orient are.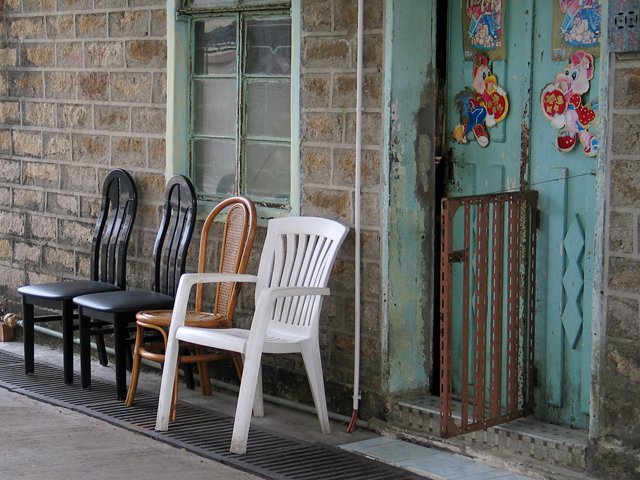 Would be nice if they opened that rusty gate sometimes. We could go in.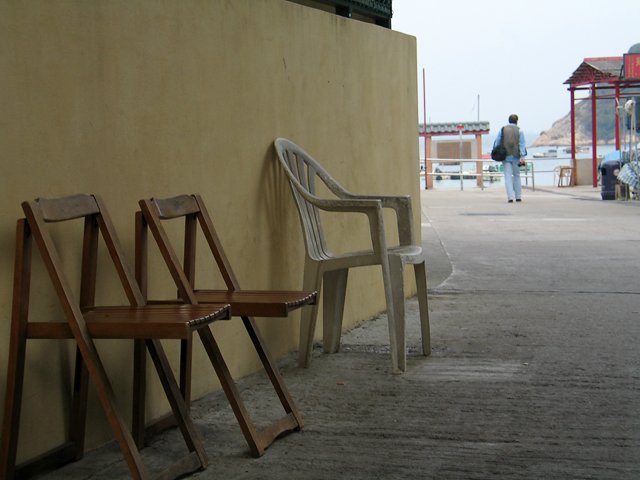 Hey, you two, was that Don that went by?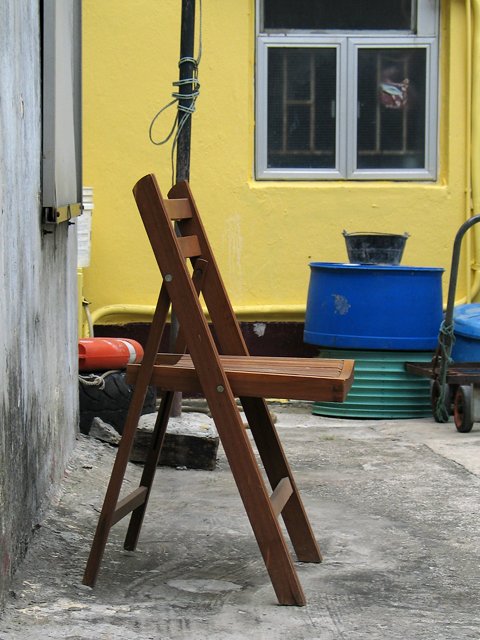 Time to fold up and go, I think.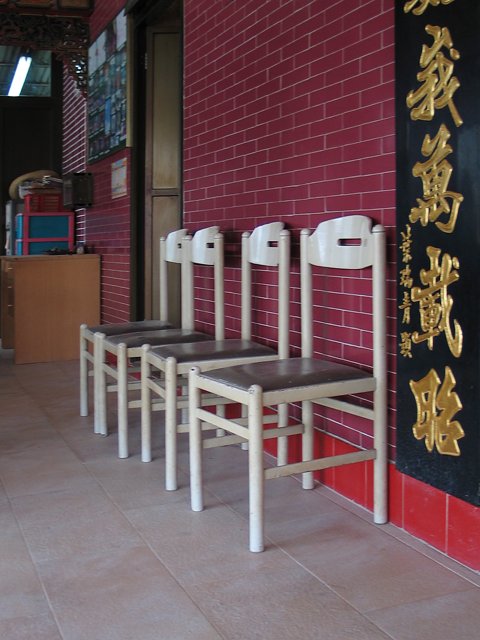 Sssh, meditation in session.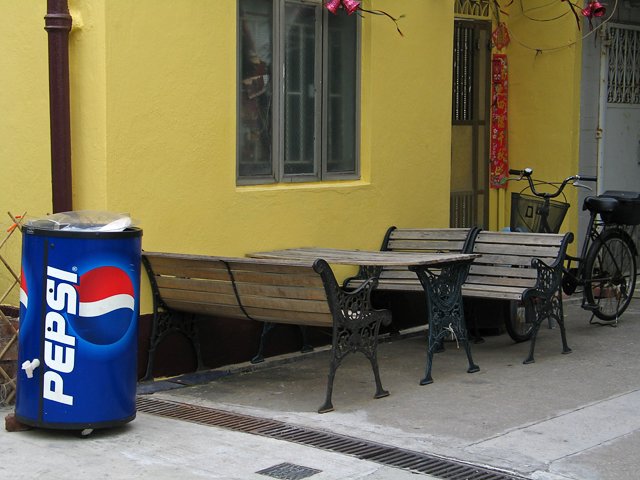 Ready for the big Pepsi thirst.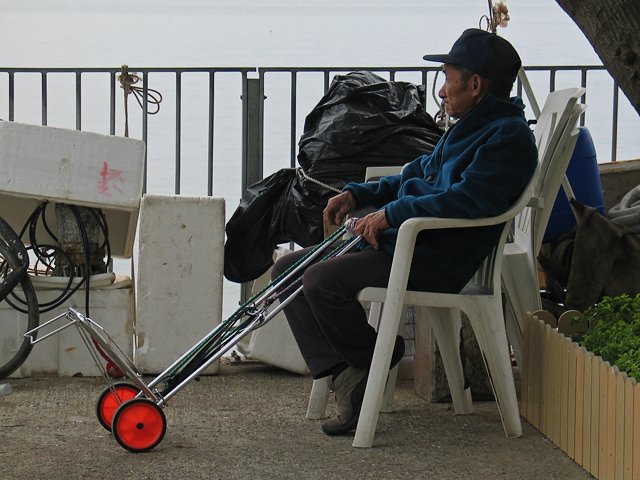 Waiting for his ship to come in.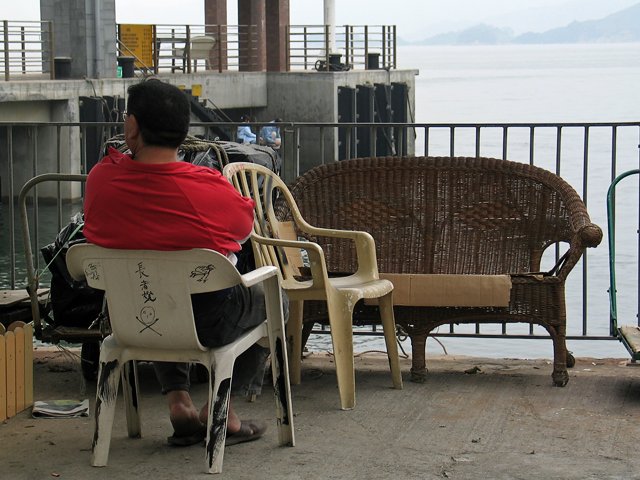 We'll start our committee meeting as soon as old red shirt leaves.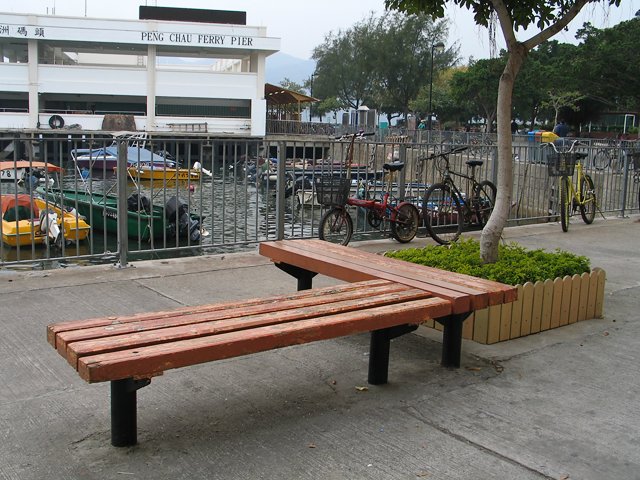 We've been told to wait for a spy.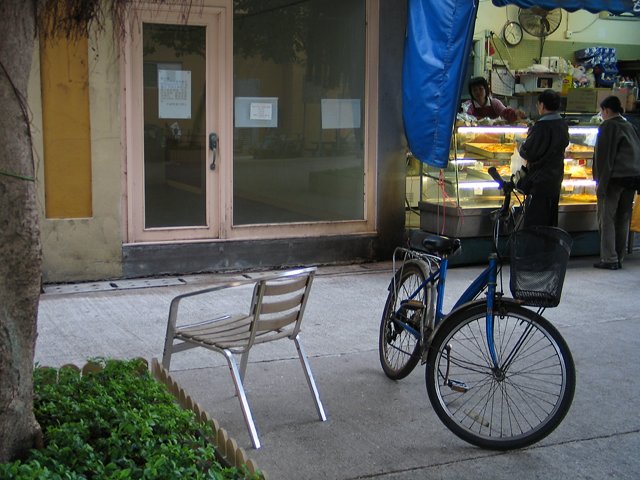 If only someone will throw a baguette this way.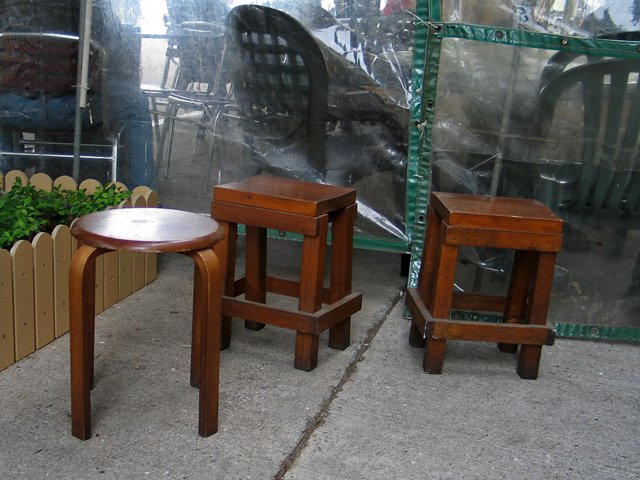 That lot get plastiked in and we get left out.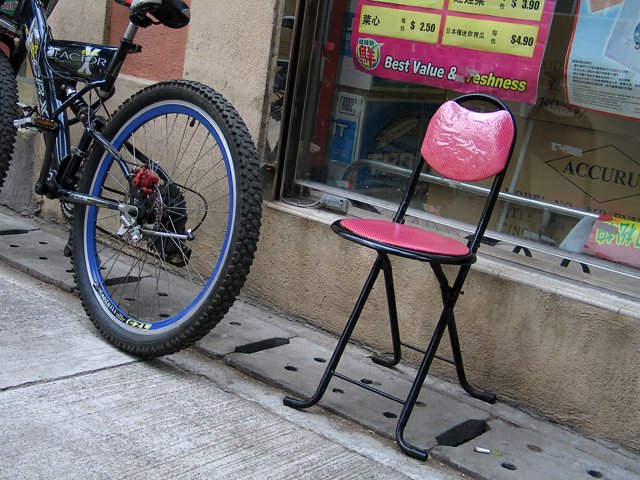 That's me, best value and freshness.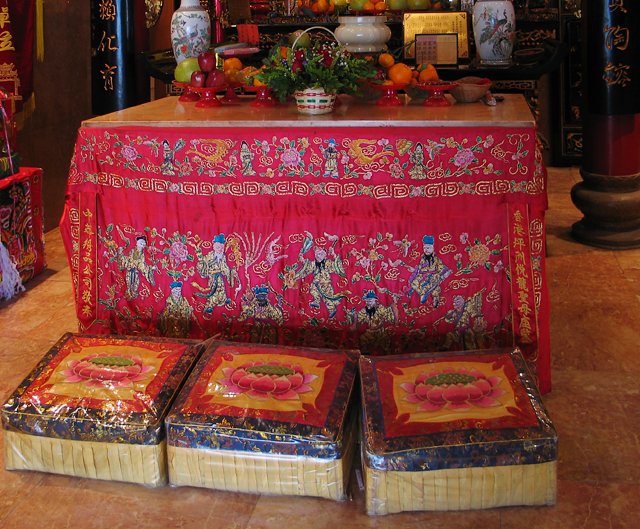 Say a little prayer for tomorrow.