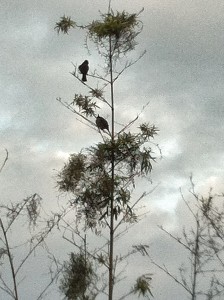 Skyfall, the 23rd Bond spy thriller on the 50th Bond anniversary. Bond secret service spy story has never been more thrilling. Sam Mendes' Skyfall tops all Bond movies and charts.
Retrieving the lost MI6 data of undercover agents is the job for Bond. 007 begins an intense and wild adventure in Turkey with a car/motorcycle/ train chase. The film takes us from Istanbul to London, Shanghai and Macau and brings us back Britain.
Suave Bond, Daniel Craig, is perfectly steely and efficient yet shows emotion when visiting his old home Skyfall Lodge in Scotland and in the last scene with M, Dame Judy Dench.
Raoul Silva, Javier Bardem, makes a memorable villain. When meeting Bond he says 'The two survivors. This is what she made us.' The 'she' referred to is M. This gives us a clue to the past, something had gone wrong for the former agent, Silva. Having met Silva, Bond outwits and escapes but not before a few thrilling chases. Soon Silva is caught and placed under maximum security, in a glass cage, shades of Hannibal Lecter here. Sinister Silva manages to escape and is eventually lured to 'Skyfall Lodge' Bond's childhood home where a last fight leads to the death of the villain.
We have only two Bond girls, field agent Eve, Naomie Harris, and bad girl Severine, Berenice Marlohe. But what is refreshing perhaps disappointing to some Bond fans are the sex scenes. They are fewer and tasteful, there is less female skin and there is no overt, boring romps on rumpled sheets.
The old wise Q has been replaced. The new gadget man is Ben Whishaw. We are looking to the future, a young and nerdy Q to carry on the tradition of the former Q. Gadgets are modern, sparse and streamlined, just two items – a Bond palm recognition hand gun and a miniature radio, the size of a minipod.
A general cheer broke out in the cinema when the old Aston Martin DB5 was brought out of storage. Following on with the enormous success of the British Olympics 'Skyfall' has gone quite British. Q meets Bond in the British national gallery before a Turner painting, there's a china British bulldog on M's desk, when their premises are destroyed MI6 operates from Churchill's underground bunker, and we have a scene of lost agents' coffins draped with Union Jacks. Another Turner painting is in M's office behind Gareth Mallory, Ralf Finnes.
There is much humour and plenty of witty quips in Skyfall.
Check out the amazing cinematography by Roger Deakins.
Go see Skyfall at a cinema. Enjoy the IMAX experience.
I came away shaken and stirred.